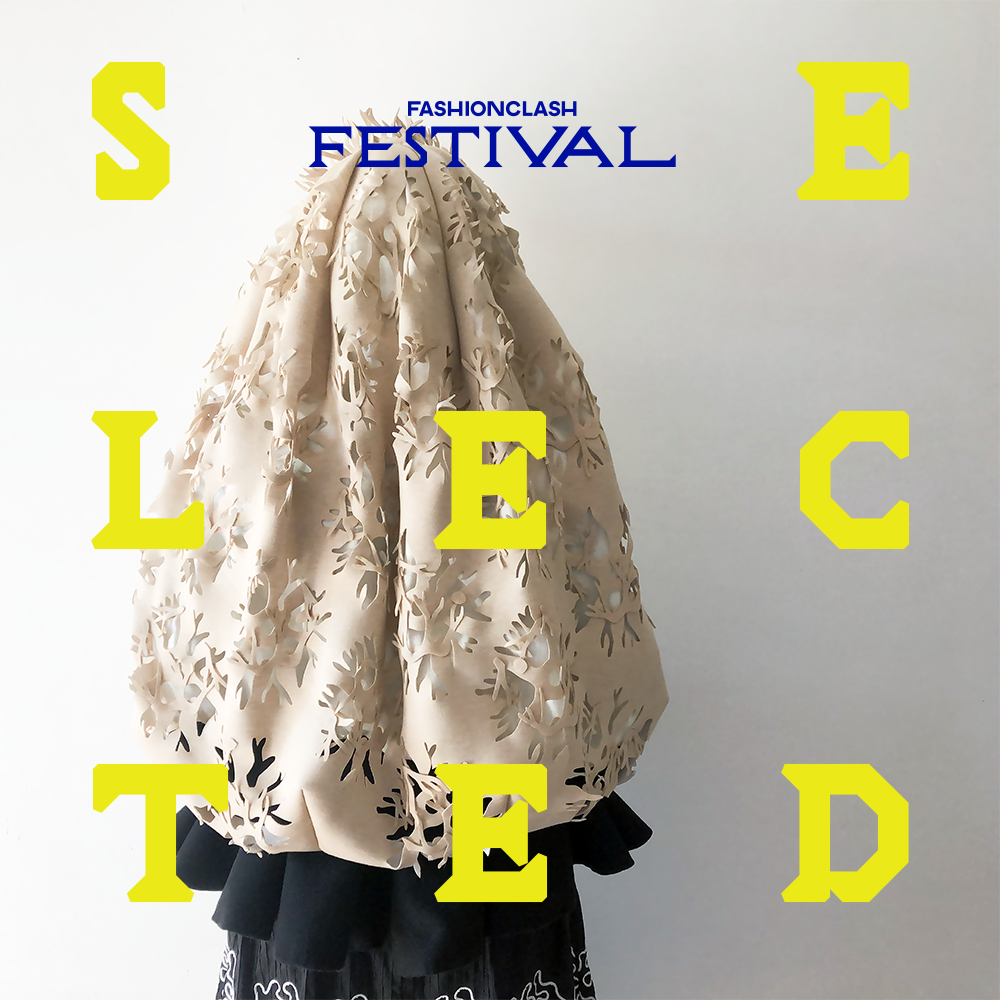 FASHIONCLASH Festival is a three-day (25-27 November 2022) hybrid festival where a new generation of designers and performing artists from all over the world are given the opportunity to show their work to a broad (inter)national audience. Zaankogerland is on show in Art Centre Marres as part of the FASHIONCLASH Festival. Feature photo: Edgar Drieman/Nederlandse Kostuumvereniging.
Zaankogerland 2090: Zaans Regional Dress after the Worst Thinkable Flood
'Zaankogerland 2090' is a polder science fiction story. It is an experiment in the production and processing of textiles and clothes on the fictional island of Zaankogerland, seventy years in our future. The research includes wasted and repurposed materials, digital designs, zero waste patterns, digital manufacture, handmade crafts and innovative manifestations of homemade clothing and regionally developed styles, all based on three guiding principles: 1. From sustainability to durability. 2. Sewing in a post-digital (born-again analog) context. 3. Regional dress in a futuristic perspective.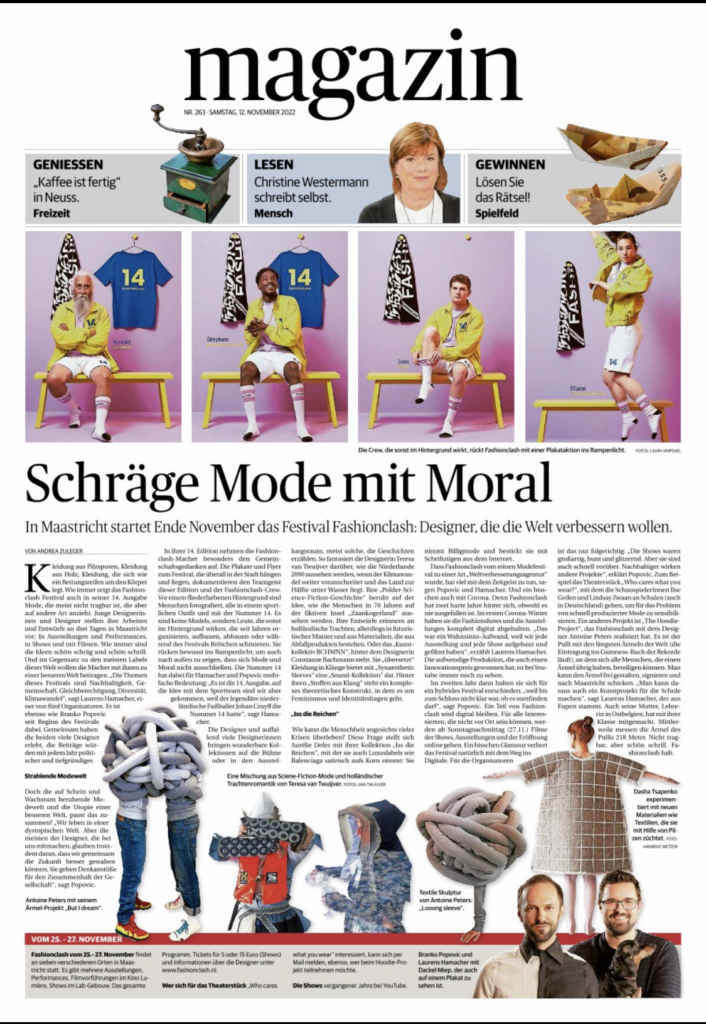 Teresa van Twuijver is an artist, designer and storyteller. Her focus is on textiles for everyday use, traditional and emerging (digital) experimental technologies in fabric manufacturing, new (organic) textile materials and historical dress.
Studio de Maan are Martin Boverhof and Anne Gentenaar. They have been a creative team at Studio de Maan since 2015. But already since the end of the '90s they are on an artistic and cultural journey of discovery through music, beamers, cameras, video effects and digital media.
Developed in collaboration with TextileLab Waag Amsterdam. Spacial projection design: Studio de Maan. Soundscape: DL Sounds. Music: Alfred Gupstra. Financed by Creative Industries Fund NL and Pictoright Steunfonds. Many thanks to historical costume group Zaanse Kaper, Klaar van der Lippe (Buro Spelen), Minke Draaisma van Terschelling and Forbo Group.